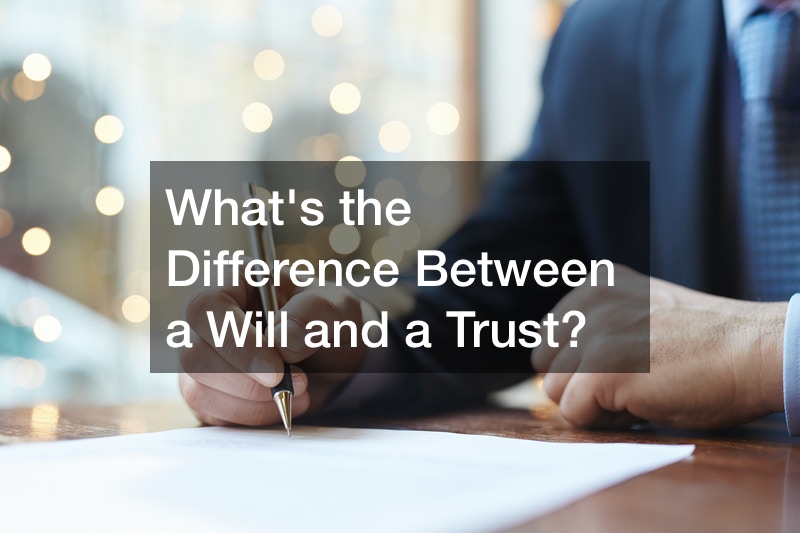 A will and a trust are both a part of an estate plan, however wills and trusts are different. You want to be sure to keep your will and trust secure, either in a safe or in a binder. Both don't need to be recorded with the state, but you do want to be sure you have them.
You want to have a copy of your will and your trust and you want to have them both on file. Now, a will is the document you create to explain who gets what after you've passed away. Wills include an executor, which is the person who plans your funeral or memorial service and everything that will happen after you pass away. You can typically include the things you'd like done at your funeral in your will such as your preferences for burial or cremation, where you'd like your ashes spread, where you'd like to be buried, where you'd like the funeral held, and more. Wills can also indicate your preferred guardian for your kids.
A trust, or a revocable living trust, helps you to avoid probate. A trust indicates who gets what regarding your property. Like your will, a trust is a way to distribute your property after you've passed away, and you have a trustee who handles your money and property and the distribution of that property and money. When you're creating wills and trusts, you're essentially planning the distribution of your wealth. The major difference between wills and trusts is that your trust helps to protect your property and your family from probate.
.