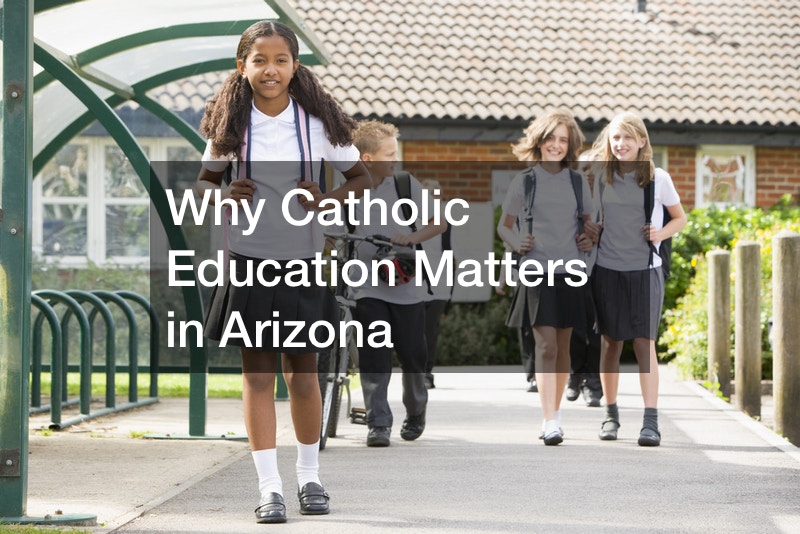 Are you interested in enrolling your children in a Catholic school? While many Catholic schools are traditionally connected to Catholic parishes, the way they are set up is changing. Now, parents can turn to Catholic charter schools as well.
Sending your children to a Catholic school means staying connected to your religious community. Your children will have the same peer group at school and at Sunday Mass, and your family will become intricately connected to your local community.
Groups like Catholic Education Arizona support local Catholic schools and communities by helping families afford to give their children the education they want and need. They offer scholarships and help parents find the right school for their children.
With so much support from the community and local government, it's no wonder that Catholic schools are a popular option for parents in Arizona. They prepare children well for a wide variety of career paths and further educational opportunities as they graduate with high school diplomas. No matter what your children want after they leave home, they can get a solid start at a local catholic school.
To learn more about Catholic schools, reach out to Catholic parishes in your area. Find your community today.
.