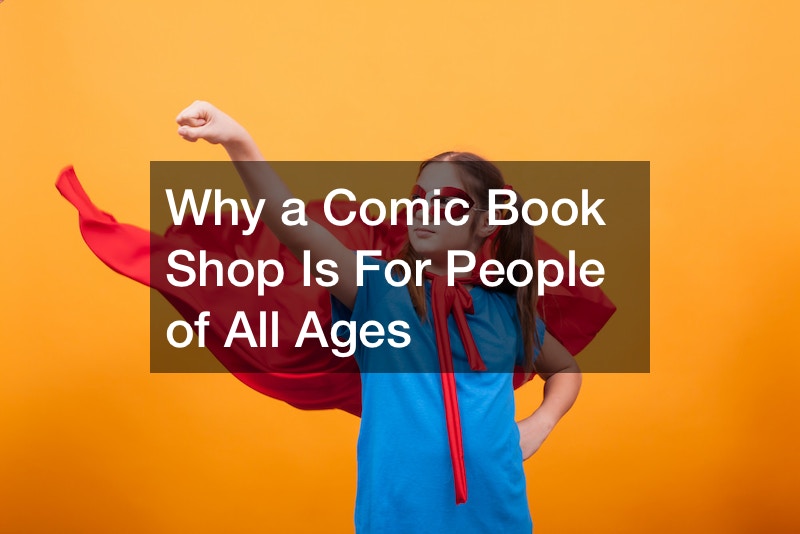 Everyone can enjoy comic books since they are not only intended for children or geeks. The rise of all-ages books has been one of the most significant developments in comics in recent years. There's usually something going on in most comic book shops, whether it's a midnight release of an exciting new title, gaming tournaments, or celebrating Free Comic Book Day every year on the first Saturday in May.
Many authors have done a great job providing books that people of all ages can enjoy.
Free of the gratuitous violence, bad language, and adult themes that have become all too common in comic books. When you enter a comic book shop, you enter a world of wonders.
Your neighborhood comic shop is brimming with people like you who enjoy being immersed in the world of comic book characters and appreciate great stories and art from various genres. Plenty of stores also have a game room for those who want to play tabletop games with friends or meet new people. You can play the latest games, such as Magic: the Gathering, Dungeons and Dragons, Pokemon, and Pathfinder.